Most people have a kink or fetish that gets them sexually excited, and where do they explore these fantasies but multiple fetish sites. Did you know you can earn a substantial amount of money while exploring your fantasies? Do you want to know more about the most lucrative fetish jobs online? In this article, we'll provide you with a comprehensive breakdown of the top-paying fetish gigs of 2021.
Get ready to reach your peak in orgasms and revenue with these amazing online jobs. Here are the most lucrative fetish online jobs in 2021.
Sell Sexy Nude Pics on Fetish Sites
If get off on being watched, adored and worshipped, you may enjoy this. It is one of the best ways to make money on fetish sites because there will always be a demand. Additionally, mobile phones have remarkable picture quality, so you can earn a lot of money without investing in an expensive camera.
Many amateur models sell nude photos for as much as $200 per photo set on multiple websites. Although posing and picture quality do influence charges, you can still earn a substantial amount of money even as an amateur. Take a cue from people that are already in the game.
The key is figuring out your niche. What attributes do you have that make you one-of-a-kind? It can even be things you were once embarrassed about. Are you curvy? Short? Is your hair curly? Are you blonde? Do you have a lot of body hair? Whatever it is that makes you unique, there is a fetishist looking for exactly what you have! The most successful people who sell nudes play to their strengths and uniqueness.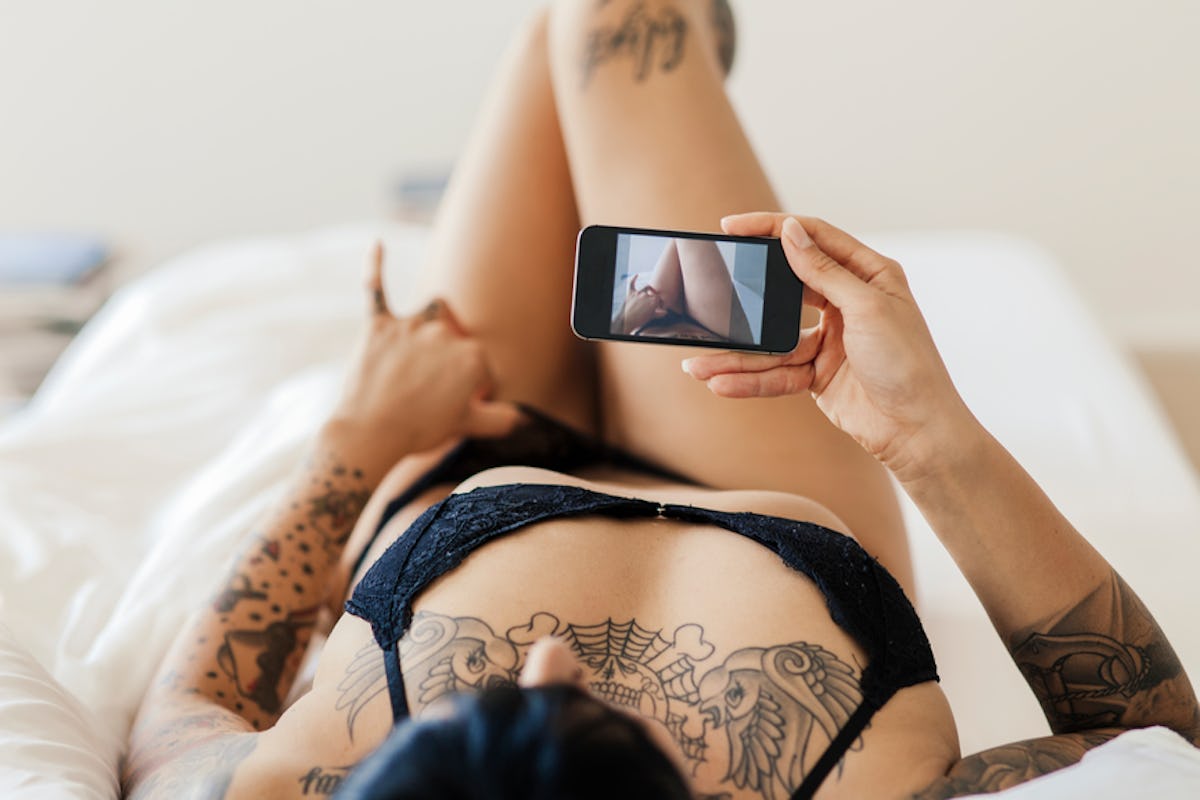 Webcam Modeling for Fetish Sites
In fetish websites, webcam models rake in a lot of money because many people love to watch as they reach an orgasm, clean their homes, paint their toes – you name it. When it comes to online fetish jobs, webcam sex work has been one of the most reliable ways to make money doing sex work over the years. Some cam models reportedly earn $1 million or more each year. Even though this is a big goal, you can earn a huge amount in your first year. It just takes devotion and a bit of patience.
Being a webcam model comes with the only downside of having to be in the public eye. Some models protect their identity by wearing a signature mask or shooting from the neck down only.
Explicit Texts and Phone-Sex
There is a widespread misconception about the work done on fetish websites. People believe that you have to show off your body to get hired. But fetish sites are not restricted to looking only. Many people enjoy the thought of flirting with a stranger or having phone sex with the kinky muse of their dreams. Fetish is as much about the stirring up the fantasy as it is actually doing the act. Phone sex and sexting is less conspicuous than being a webcam model, which protects your identity while you make money. This is one of the least personal and easy online fetish jobs you can do.
Some sites let you set your cost per minute during phone sex and around $0.30 per text message, but there is usually an additional cost for video chat. If you're serious about earning a lot of money, you can take on various roles, including the slut, the Dominant, the cutie next door and others. Again, playing to your unique personality traits is what will make you the most money conversing with others.
Sell Used Sexy Panties
Another common practice on fetish sites is buying used panties, socks and other clothing, depending on the fetish. Just remember the filthier the underpants you're selling, the more valuable they are. If you find a model wearing underwear for more than one day or working out in them, they usually charge more for it.
The Final Words
If you're serious about earning money on fetish sites, there are many jobs you can choose from. Whether you decide to take on being a webcam model, sexting, or selling used underwear, there's a lot of money to be made.
We hope you enjoyed this article. To find similar posts you can connect with our community and check out our app. Happy hunting :)